I was employed as the Lead Videographer for Emerson Stage from late 2018 to mid 2020, following a successful freelance project earlier in 2018. Emerson Stage is an on-campus theater company at Emerson College that provides Performing Arts students with the opportunity to work alongside professionals. They run 10 shows each year in a setting that simulates a professional theater environment.
I collaborated with their marketing team, general management, and the cast/crew of each show to create promotional content and archival recordings. This entailed interview setups, event/play recordings, and b-roll for behind-the-scenes content. I also supervised the hiring of an assistant and trained them on the job to take over after I graduated from Emerson College in May 2020.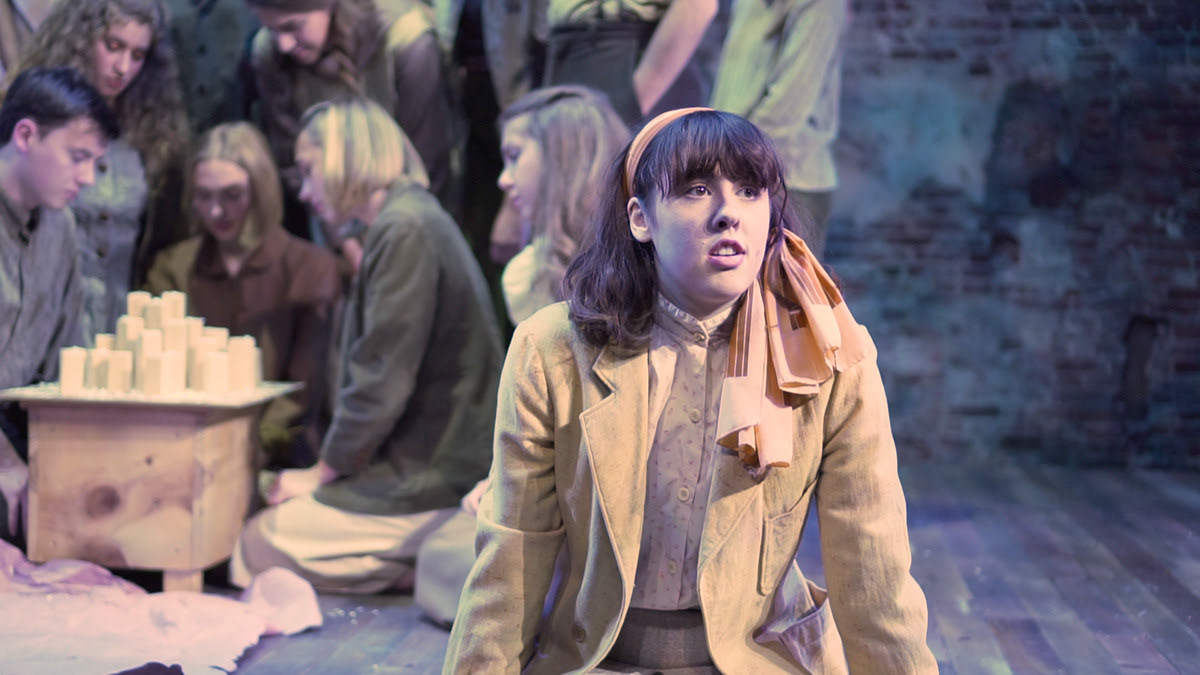 My duties also included creating a "BFA Showcase" at the end of each academic year. These videos were displayed during an annual event in New York where the graduating BFA performing arts students were presented to a gathering of employers, agents and casting directors.
The premise of the video always revolved around a photo shoot with both classes of BFA students. I made full use of the stage lighting at the location to create a theatrical, larger-than-life presentation.